Keynotes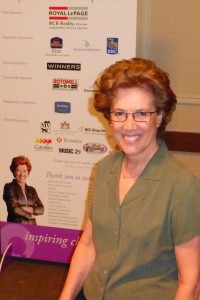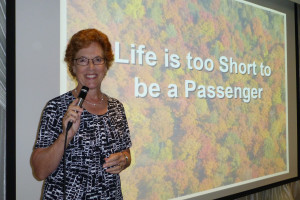 My most popular presentation is entitled "Life is Too Short to be a Passenger".  It is the motivational story of my journey from burned-out corporate executive to award-winning private pilot. I describe how I conquered my fears, overcame obstacles and achieved my dream. Although the stories and examples used are related to my flight training, the presentation has relevance beyond aviation, as the strategies that I cover can be applied to many aspects of life, and are particularly useful when facing large life changes.And it is also entertaining, as I employ humour and lots of photos throughout. Audiences will be inspired to take charge in their lives and have the courage to soar to new heights.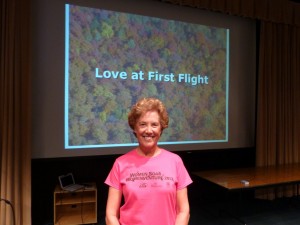 Other presentations include:
"Love at First Flight". This presentation describes the flight that changed my life and the steps that I took to complete the change.
"Managing Transition". Concrete strategies for managing major change, using situations and photos from my flight training as examples for how to conquer fears, overcome obstacles and achieve dreams.
"Women Pilots". Various topics, such as women pilots' history, women pilot firsts, aviation careers for women, a woman's perspective on learning to fly, and a discussion of why only 6% of pilots are women.
"Sharing the Passion". A compilation of  recent "Fly-it-forward" events.
"Destination Flying". Come fly with me! This photo essay describes the fun that we are having with our airplane, including spectacular photos of the Bahamas taken from the airplane with the window open.
Here are a few slides from select recent presentations. I can customize the presentations for your audience.