Sharing the Passion through Discovery Flights
In my story "You Can't Just Pull Over", I described the tool that I used to conquer my fear of an engine failure in flight.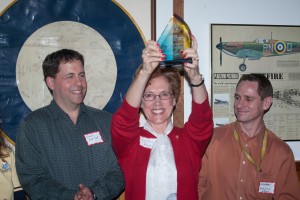 After overcoming that obstacle, I had no problem flying solo or taking Jeff for a $100 hamburger, but flying non-pilot passengers is a different story.  For almost the first three years after getting my license, whenever I flew with non-pilot passengers, they were assigned to the back seat. As pilot in command, I am responsible for the safety of the flight and my passengers, and that is a huge responsibility!
In early 2010, I noticed in an online aviation newsletter, an article about the Centennial of Women Licensed Pilots.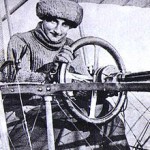 It was an initiative created by Canadian Pilot, Mireille Goyer, to celebrate the 100th anniversary of the first woman, worldwide, to obtain a pilot license (Frenchwoman Raymonde dela Roche on March 8, 1910)
Mireille's idea was to for pilots worldwide to introduce girls and women to aviation by taking them for a flight in a small airplane. To encourage participation and to make it fun, she created contests, such as the "Most Female Pilot Friendly Airport Worldwide" and the "Most Dedicated Female Pilot Worldwide".
I was intrigued, but if I were to participate, I would be sending a poor message by relegating my passengers to the back seat and having my husband in the co-pilot seat!
Then I decided to look at it differently. I took it as a challenge and an opportunity to overcome my fear of flying passengers without Jeff in the co-pilot seat. Along my journey, I had already overcome many fears – this was just one more. And conquer it, I did!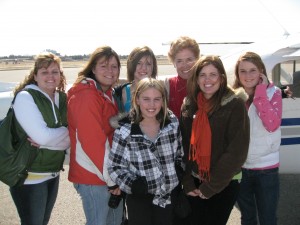 I registered on the website and during the week that contained March 8, I took 13 non-pilot girls and women for free flights in my airplane! I even let my front seat passenger on each flight fly the airplane for a few minutes. I was enchanted by their little squeals of delight when they felt the airplane respond to their touch! It reminded me about how I felt the first time that Jeff had given me the controls.
It was official! I was a real pilot, carrying real passengers.
I sent in the photos of the passengers and of my logbook to get the flights recorded in the worldwide total and learned that the challenge would continue for the rest of the year. So I continued, too! Between March and November, I flew girls and women at every opportunity and encouraged other local pilots to do the same. I diligently recorded our flights and sent them in to the Centennial of Women Licensed Pilots organizer.
Late in the year, I noticed that my airport, the Oshawa Municipal Airport was in second place for the "Most Female Pilot Friendly Airport Worldwide" title (the title was based on the most number of non-pilot female passengers flown at a particular airport). I decided to go for first place and organized an event at the airport, inviting women and girls to come for a flight on the Saturday before Christmas that year. With the help of 12 other pilots with their airplanes and several ground volunteers, we flew 118 women and girls that blustery Saturday. That did it! We won the title! And I came in third place for the  "Most Dedicated Female Pilot Worldwide"!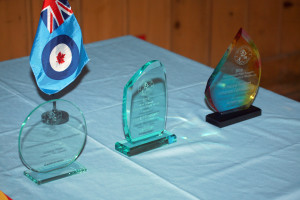 Since a centennial anniversary only comes around once every hundred years, the organizer of the event decided to create an annual week-long celebration called the Women of Aviation Worldwide Week. It takes place every March in the week that contains March 8, the date that Raymonde dela Roche got her license in 1910. I got involved right away and each year I have organized activities and flown women and girls. Beginning in 2014, I created an event at the Oshawa Airport called "Girls Take Flight", an event that not only offers free flights to woman and girls, but also exposes them to aviation through presentations by inspiring women in the industry, aviation displays and activities, and aviation and aerospace career information. 2016 will mark the third annual Girls Take Flight" event at Oshawa and we expect more than 500 attendees!
We are truly "Flying it Forward"!