Sharing my Passion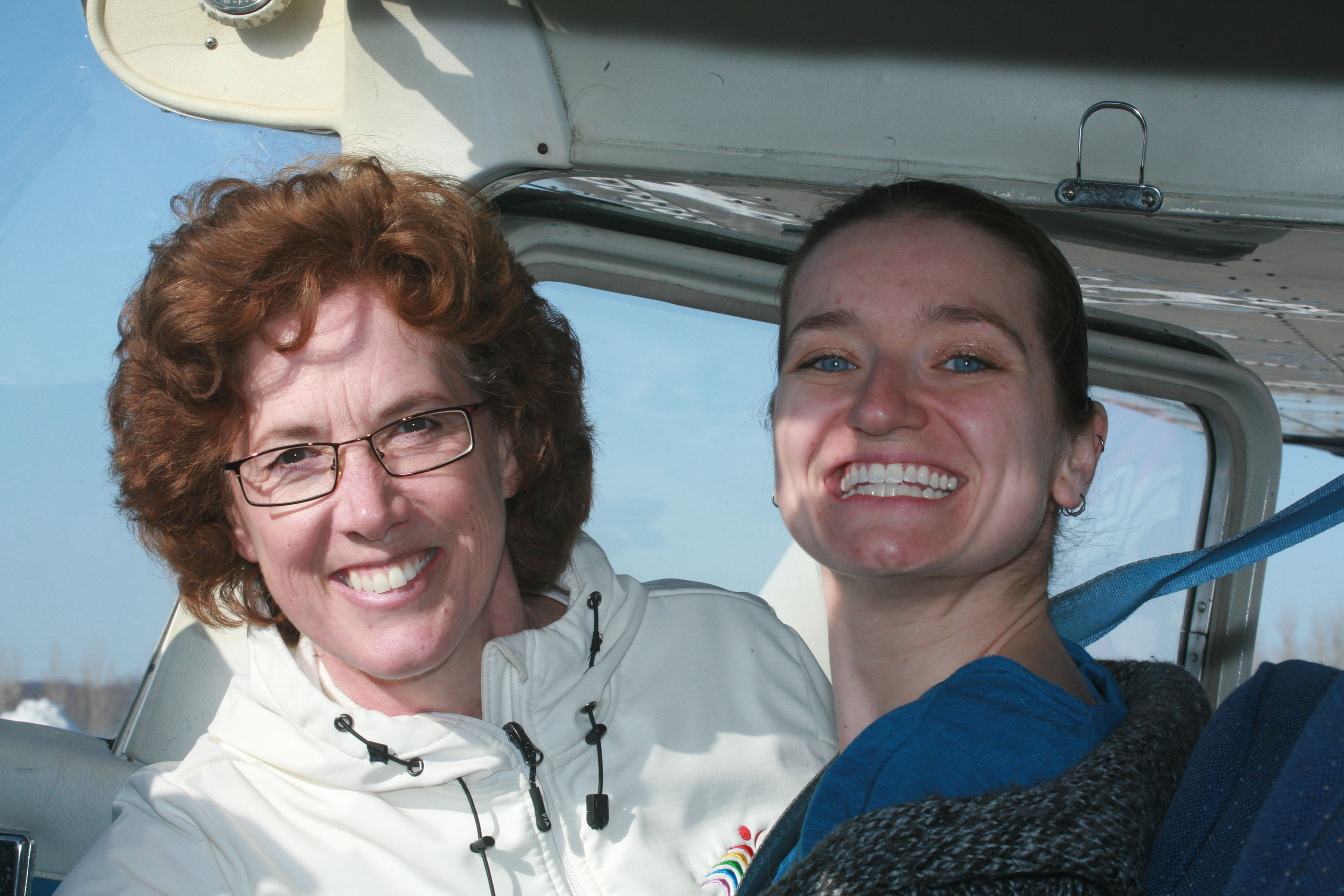 One of our favourite things to do with our airplane is to 'fly-it-forward' – that is, share our passion for flying. We have taken hundreds of people for flights in our airplane!
Due to my involvement in the "Centennial of Women Licensed Pilots" and "Women of Aviation Worldwide" initiatives, many of our passengers are women and girls. These initiatives were created by Mireille Goyer, a Canadian pilot, to celebrate the history of women pilots, to raise awareness of aviation as career choice for girls and to introduce more women and girls to aviation. http://www.womenofaviationweek.org/
In 2013, I was the Canada Team Leader for the Women Of Aviation Worldwide Week, an outreach effort that aims to foster diversity in the air and space industry by introducing girls and women to aviation. Between March 4 and 10, 2013, more than 5,300 girls and women, who had never been for a flight in a small airplane, enjoyed the magic! More than half of those flights took place in Canada!
For the past two years, I have organized an event at my local airport, Oshawa, ON! Here is local coverage of this year's event